"An investment in knowledge pays the best dividends."
Ben Franklin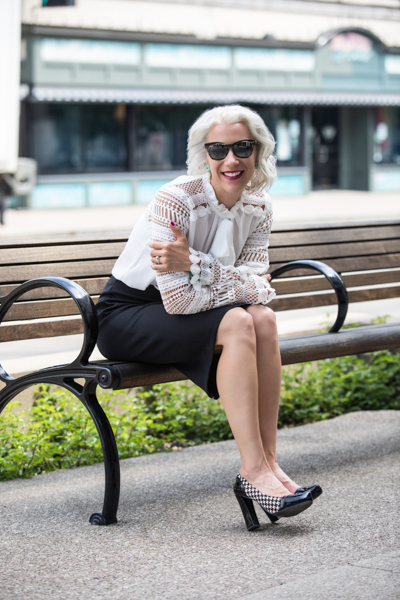 As the Founder and CEO of Wilcox Financial Group and PowHERhouse Money Coaching I wanted to create a space where you can come and learn at your pace and have access to IMPORTANT information taught in a casual simple way. The goal of all these courses is to get you to take ACTION on what's most important in your life so you can get one step closer to reaching your financial goals... whatever that may be for you.
I've been in the finance industry over 11 years and running my own financial planning firm playing boss since 2012! As a business coach and wealth advisor, and I'm love with what I do every day! I've found my purpose in life and it's empowering you to Own Your Future.
PowHERhouse Money Coaching was founded for WOMEN like you! Smart, ambitious babes, looking for a trustworthy team to help them reach the goals they dream about.
I want you to live the life you dream of. I want you to feel so proud of what you create and the company you grow. I want you to be unapologetic and own those desires. You can do anything you put your mind to, anything is figure-out-able. All you need is desire, passion and commitment with a side of discipline.
Whether it's helping you with your personal money goals or challenging you to take your business to the next level, I've got you! With building Wilcox Financial Group from the ground up, I've walked in your shoes and have the scars to show it.
I want to teach you what NOT to do, because well, I've probably done it. I have been unappreciated, undervalued, overwhelmed and STUCK. I've worked long days with no momentum. I've feared judgement and failure. I've cried myself to sleep knowing there must be a better way!
Everything changed when I decided to live authentically and listen to MYSELF, to stop listening to the naysayers, and to stay true to what I wanted. Once I started to dig in, give fewer F*cks and be me... our business started to skyrocket. I trusted my intuition and the fire in my soul. I knew we as leaders in the financial industry needed to help other women to achieve their financial goals in a way that works, is fun and NOT intimidating. 
We accomplished just that. We grew our company to multiple six figures. Stick with me and I'll show you how to live your authentic purpose and grow your business too!
We understand your journey and want to walk it with you. Our mission is to empower you to Own Your Future so that you can get what you want, simpler and faster with real strategies and solutions, not just products. We never judge or make you feel ashamed for your mistakes of the past (if any), instead cheering on your successes and triumphs looking forward!
#FUNFACTS about me:
My child is my goldendoodle- Remi! Sometimes, I can be found with a human child, my adorable nephew Howie (who then I can give back to my sister at the end of the day)!
My husband Chris and I are all about everything outdoors: Biking, hiking, boating, snowmobiling... you name it. Rarely are we found sitting still. I LOVE to TRAVEL but I'm poor at planning it (can you relate?). I "read" at least a book or two a month on Audible. I am a coffee-holic, a choco-holic and I have a pretty bad pack-a-day gum addiction.
I can't dance, but I love to do it anyways. If we have game night, I apologize in advance... no matter how hard I try I can't keep my competitive side under control. I have NO filter, #sorrynotsorry, but I promise to never BS you. If you become a client, you WILL become family.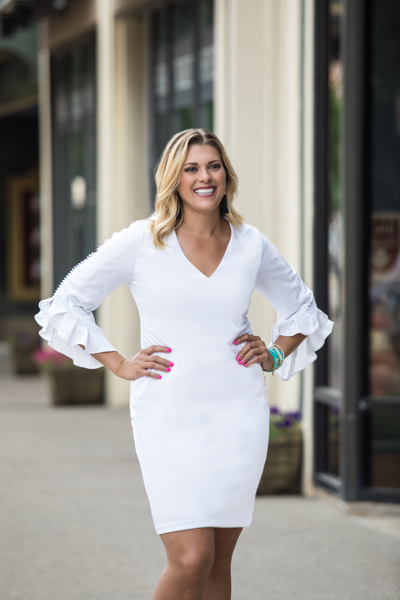 I am the chief operating officer of PowHERhouse Money, financial planner and wealth coach. I keep everything moving smoothly in your financial plan and in our company! Growing up in a very modest household and being a child of divorce, I learned very young how important financial security is!
I LOVE OUR BUSINESS because I know from personal experience that there is no better feeling than paying your bills on time, having money in the bank, being able to travel well and often. It thrills me to be able to give generously to my friends and family, know I have an amazing retirement in my future and the best part- doing it all for myself, by myself! 
I purchased my first home at 23, my student loans were paid off by 28 and I have over six figures saved. I know I never have to worry about the "what if's" of life because that has been planned for. And it feels so damn good. 
We show people that money can be empowering and fun, not stressful. Whether you seek help by reading our book "Money Bitch", you buy and download our courses or you dive all in and book a discovery call with us, nothing makes my little heart happier than seeing you get the confidence in your financial goals that you deserve. 
Maybe you made some money mistakes in the past, maybe you went through a rough patch; whatever that obstacle may be -we can help you overcome it (And there is a good chance I've been there too). 
Money coaching with us feels like talking to your bestie- a listening ear, support and good advice with a side of tough love and solid financial solutions from a professional firm.