Welcome to our client family! Cheers to you for taking a leap WITH faith and investing in YOU!
We've created this vault for our business coaching clients to provide you with all the basics to help you grow your business! You'll find valuable courses, templates worksheets and systems to use as they fit your business. You'll have LIFETIME access, and the content is constantly updated based on what's needed and asked for!
Dig in, take action and Level Up!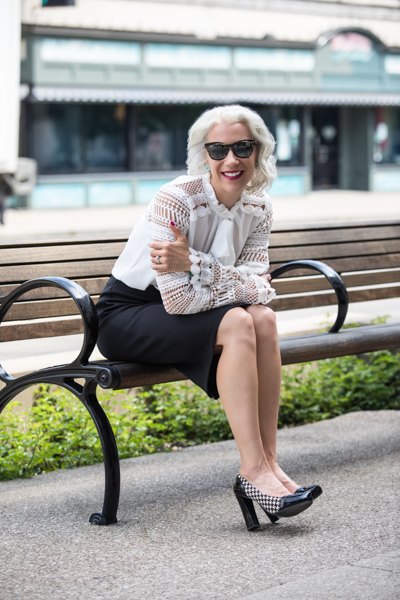 I'm Nicholle, your coach!
Being boss is one of the most gratifying experiences, allowing you to truly live your best life. However, lets be real a minute… during the journey, building a business is hard work! It will beat you up and test each limit you have.
To be brutally honest there have been soooo many times I've wanted to throw in the towel. I've cried myself to sleep, I've questioned if I was good enough, smart enough or brave enough to not only be a financial advisor but to be bold enough to have my own firm one day. Who was I to build a financial planning practice in a space completely dominated by older white men who NEVER took me seriously?
I fought the battles of trying to prove my worth (not actually knowing I was worthy), my knowledge and expertise. It didn't matter how smart I was, how hard I worked, it was never good enough. I tried to fit in and be the 'expected' image of success. I compared myself to all the others who weren't even living a life I wanted! I was an A student and did what I was told but just never felt authentic. I wasn't living a life I daydreamed about and I was absolutely holding back on my greatest desires. I felt like complete fraud but didn't have the confidence to do what I knew I was made for because I was so damn afraid of failing. For a year I went through that 'what-if' crazy train conversation in my head.
Then, like an anvil hit me on the side of my head I decided I had enough. The moment I took action (still terrified, btw!) to be authentically myself, live my purpose, serve WHO I wanted to SERVE and forget about other opinions, I started to skyrocket my business. I asked for help and accepted the fact that I needed A LOT of it!
I dug in and made a commitment to myself to get after everything they said I couldn't have. I stopped listening to the haters, doubters and condescending people who weren't worthy of my time. I made a promise to myself I'd ONLY listen to the people who matter and are headed in a direction I see my future.  
SO yes, I've been told I'd fail among a ton of other BS comments more times than I can count! I also choose to have the confidence and grit to know I'm completely capable of anything I set my mind to.
I've gone from starting my company from ground zero, negative cash-flow on a shoestring with the cards stacked against me to 7 figures and YOU CAN TOO!
At some point, I've probably felt how you're feeling. The truth is, if you're in love with what you're doing and passionate about your mission, you have what it takes to be successful!
Sometimes we just need guidance, support and the right coach to get us to the next level! I'm here to help show you the shortcuts so that you can avoid the mistakes I made. I want to help speed up your process so you can get what you want quicker and more efficiently!
Dive in and get after it! 
Cheers,
Nic
Nicholle M. Overkamp, MBA, ChFC
Founder + CEO
PowHERhouse Money Coaching
www.powherhousemoney.com
@powherhousemoney
"Working with Nicholle as my coach to build and transform my business has been so incredibly valuable it's hard to put into words. She has not only helped me refine my current skills and learn new ones she has also increased my belief in my abilities. Together we have increased my revenue and worked through some difficult situations. My level of confidence as a business owner has skyrocketed since working with her! Invest in yourself with these girls!!!"
Tabitha Sweeny, CEO
Vitality Buffalo + Tabitha Sweeny Coaching
"Having Nicholle as my growth coach has accelerated me personally and professionally.  She pushed me to start owning my value and stop undercharging -which led to new clients & increased revenue! She also taught me how to practice boundaries in business -which is priceless. Nicholle is the kind of coach you can ask the tough questions and receive the feedback you need. She is honest, thorough and will challenge you to show up authentically and be accountable. I am very proud of my progress over the past year. Looking back, I did everything I set out to do. Thanks Nicholle!" 
Amber Quinney, The Scholarship Queen™
"As a realtor and an entrepreneur, I'm always looking for ways to improve and grow my business. I decided to seek Professional coaching for guidance and accountability so I can reach my goals efficiently. Nicholle pointed me in the right direction, gave me all the short cuts and introduced me to the systems I needed. She took the time to understand the why behind my goal and pushed me outside of my comfort zone to become great!! Not to mention that she will nag you until the task is completed, which kept me focused despite all the distractions. I wouldn't have been able to accomplish my business goals without her!! My advice from experience, invest in bettering yourself and your business and you will see the return on your investment. Of course you have to do your part, put in the work and effort needed!"
Enas Latif, The Enas Latif Team
CEO
"If you're a business owner and need help with making decisions, next steps, best practices, new ideas, or a solid kick in the pants, PowHerHouse Money Coaching is the place for you!
Coming out of the COVID-19 shut down, my small business and I needed help getting our numbers straight and getting more business in the door. For the last three years in business I had been floundering and paralyzed by fear and not knowing who I could turn to for advice. We're still recovering but after 5 months of Sarah and Nicholle's suggestions and advice we're starting to see the light at the end of the tunnel!! They've kept me on task when all I wanted to do was pout, made me try things I was dead-set against, and they not only assisted us with adjusting our money mindset but they also connected us with resources for further financial help!
I'm so grateful for their perspective and ideas, and I'm sure they can provide fantastic guidance to you and your business, too!"
Claire Cerra, Owner
The Skaters Edge