Ambitious, motivated and stuck!? Do you want your business to grow and become more profitable? Have that feeling of knowing exactly where you want your business to be but unsure of HOW to achieve it?
This Business Accelerator Master Class is jam-packed with lessons, worksheets and tips to give you the tools to help you Level Up your business!
This is for you if you're within the first few years of your business and in need of clarity and a boost! This course is structured to help you re-focus your business and get motivated to make changes that will allow you to move to the next level! We will take you through the basic tactics to help you think more strategically and get focused!
Enroll now to move forward and Level Up! Clarity is money!
This is for you if you are passionate about the business you're building, you're an action taker and love the hustle!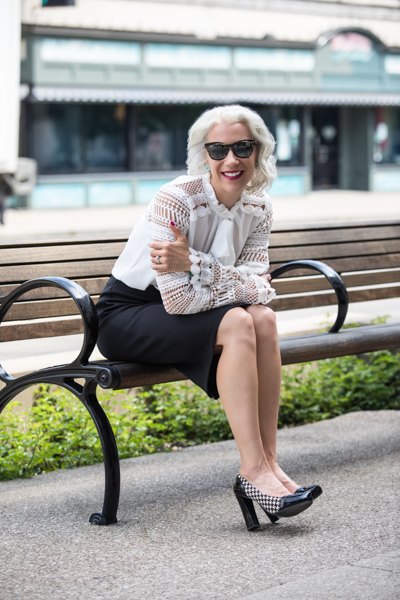 I'm Nicholle, your coach!
Being boss is one of the most gratifying experiences, allowing you to truly live your best life. However, lets be real a minute… during the journey, building a business is hard work! It will beat you up and test each limit you have.
To be brutally honest there have been soooo many times I've wanted to throw in the towel. I've cried myself to sleep, I've questioned if I was good enough, smart enough or brave enough to not only be a financial advisor but to be bold enough to have my own firm one day. Who was I to build a financial planning practice in a space completely dominated by older white men who NEVER took me seriously?
I fought the battles of trying to prove my worth (not actually knowing I was worthy), my knowledge and expertise. It didn't matter how smart I was, how hard I worked, it was never good enough. I tried to fit in and be the 'expected' image of success. I compared myself to all the others who weren't even living a life I wanted! I was an A student and did what I was told but just never felt authentic. I wasn't living a life I daydreamed about and I was absolutely holding back on my greatest desires. I felt like complete fraud but didn't have the confidence to do what I knew I was made for because I was so damn afraid of failing. For a year I went through that 'what-if' crazy train conversation in my head.
Then, like an anvil hit me on the side of my head I decided I had enough. The moment I took action (still terrified, btw!) to be authentically myself, live my purpose, serve WHO I wanted to SERVE and forget about other opinions, I started to skyrocket my business. I asked for help and accepted the fact that I needed A LOT of it!
I dug in and made a commitment to myself to get after everything they said I couldn't have. I stopped listening to the haters, doubters and condescending people who weren't worthy of my time. I made a promise to myself I'd ONLY listen to the people who matter and are headed in a direction I see my future.  
SO yes, I've been told I'd fail among a ton of other BS comments more times than I can count! I also choose to have the confidence and grit to know I'm completely capable of anything I set my mind to.
I've gone from starting my company from ground zero, negative cash-flow on a shoestring with the cards stacked against me to 7 figures and YOU CAN TOO!
At some point, I've probably felt how you're feeling. The truth is, if you're in love with what you're doing and passionate about your mission, you have what it takes to be successful!
Sometimes we just need guidance, support and the right coach to get us to the next level! I'm here to help show you the shortcuts so that you can avoid the mistakes I made. I want to help speed up your process so you can get what you want quicker and more efficiently!
Dive in and get after it! 
Cheers,
Nic
Nicholle M. Overkamp, MBA, ChFC
Founder + CEO
PowHERhouse Money Coaching
www.powherhousemoney.com
@powherhousemoney
"This was AMAZING! The presentation was real, no nonsense, with clear language. I didn't feel spoken down to, but empowered and like I was given a solid plan of what to do next to take my business to the next level. It was the perfect introduction to Nicholle and Sarah, and made me feel confident in our decision to invest in their business coaching program!"
Alyson O. 
Working with Nicholle as my coach to build and transform my business has been so incredibly valuable it's hard to put into words. She has not only helped me refine my current skills and learn new ones she has also increased my belief in my abilities. Together we have increased my revenue and worked through some difficult situations. My level of confidence as a business owner has skyrocketed since working with her! Invest in yourself with these girls!!!
Tabitha
Thank you Nicholle for your course! I loved hearing all the positive things I need to be doing to help on my journey for success. You can't hear it enough!!!!!! Now to put all those great suggestions to good use as I reach for my best self.
Mary Q.